Explore New gounds greater fun! MoreTrail!
Experience freedom like never before. It's simple really. Only a system designed specifically for mountain bikes can give you a truly new riding experience. With SHIMANO STEPS MTB, handling corners quickly and getting the front up for obstacles is a breeze. The system gives you more support for easy climbing. It's lightweight for easy handling. And it levels the field for riders of all skill levels. It has greater support for higher cadence and still makes your ride feel completely natural. With this system, personal limitations are a thing of the past, experience ultimate freedom!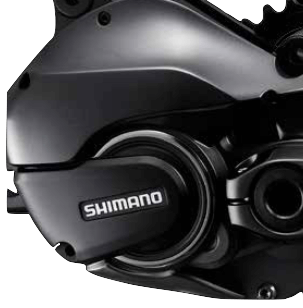 NATURAL PEDALLING FEEL
Direct and natural pedalling feel (with or without pedal-assist activated).
TORQUE SENSOR 70 Nm
Lasting support for riders enables powerful drive, fast sprints and a very sporty riding style.
MAXIMUM DRIVE 250W
High power with max output of 250W.
WEIGHT
2,8Kg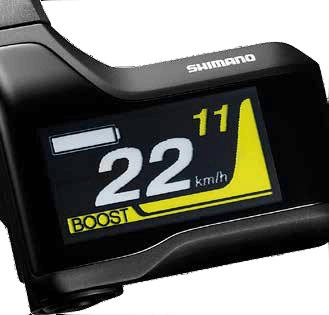 DYNAMIC & FUNCTIONAL
LCD display shows battery capacity information based on which gear you are riding, which support setting you are using.
REMOTE CONTROL
The lightweight drive unit is controlled intuitively by a left-hand power mode switch with three settings (ECO, TRAIL and BOOST) for different types of terrain.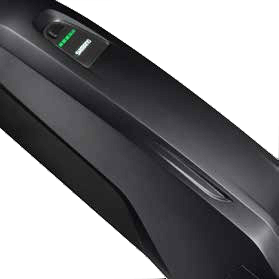 CHARGING TIME 2-5 h
wo battery types available (down-tube mounted and integrated) can be charged to 80% within two hours and 100% in five hours (battery life of 1,000 cycles).
CHARGE CYCLES
1000
CAPACITY 504 Wh
High capacity long-lasting Li-Ion battery to cover more territory.
E-Bike with elettric kit

Shimano